HRV
Moja košarica
Još nema proizvoda u košarici.
Franck Nota capsules
Harmony of balanced coffee aromas
Nescafe® Dolce Gusto® compatible capsules. For all those who only enjoy the highest quality of coffee and keep up with trends. The four rich flavors of Franck coffee in capsules will have an unforgettable taste at every opportunity.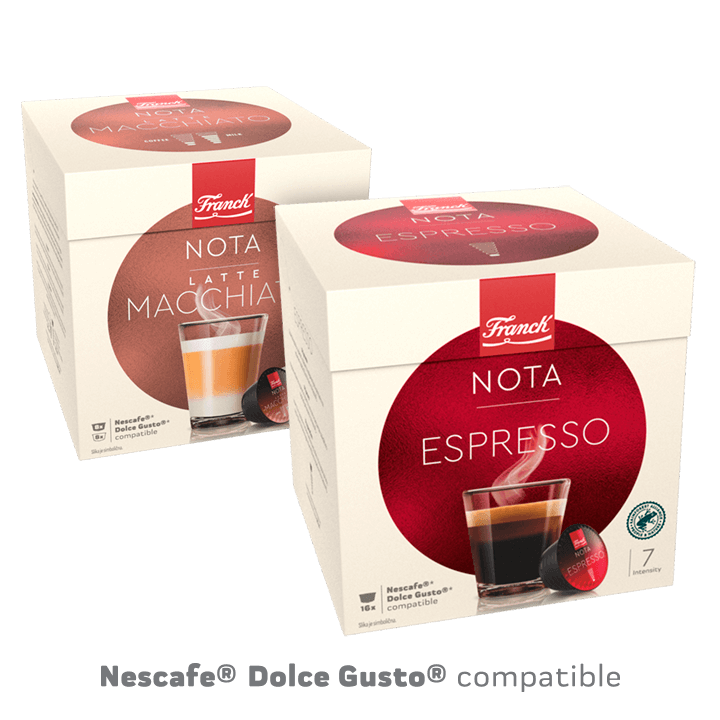 Proizvod je uspješno dodan u Favorite.
Proizvod je uspješno uklonjen iz Favorita.
Promo kod uspješno primjenjen.