HRV
Moja košarica
Još nema proizvoda u košarici.
Coffee
Are you up for a cuppa?
A hot cup of coffee gets you moving, inspires you and wakes your senses. Treat yourself to something from our range.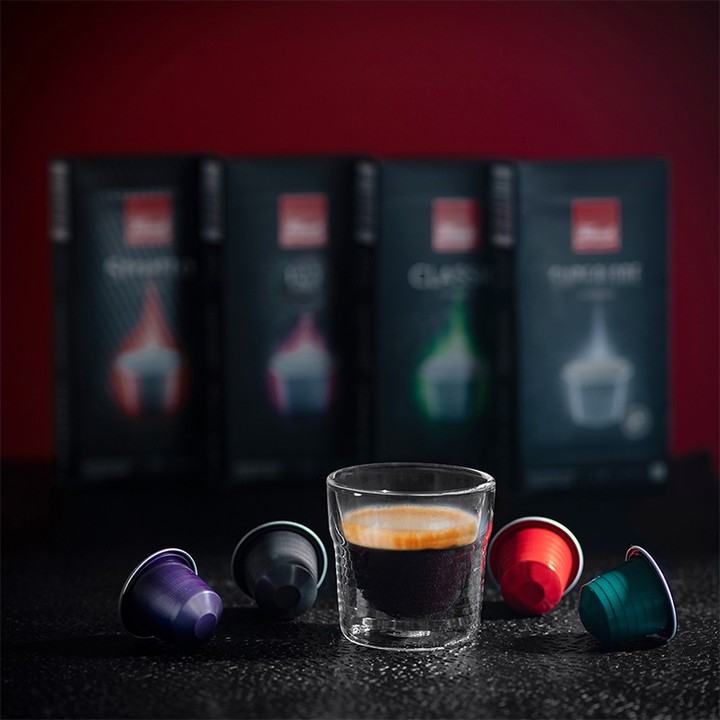 Coffee
Ground coffee
From the legendary Jubilarna to the superior South American sorts, a hot cup of ground coffee brings you back to life even after the wildest of nights.
Saznaj više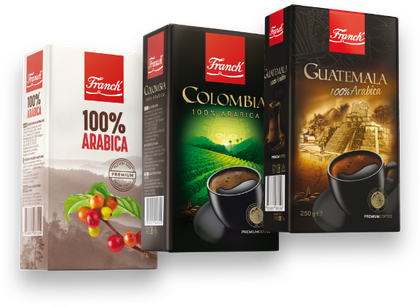 Coffee
Espresso
Whether it's an espresso, americano, latte or macchiato, one thing is certain - if you want café-style coffee at home, this is the solution for you.
Saznaj više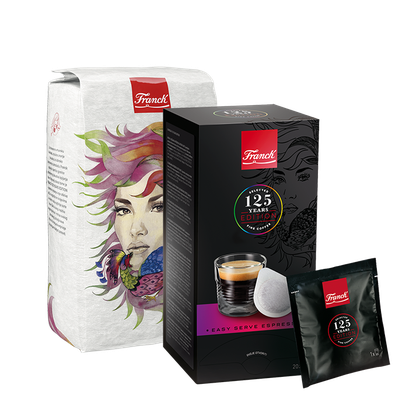 Coffee
Capsules
Want to be your own barista? Leaf through our offer of capsuled coffees.
Saznaj više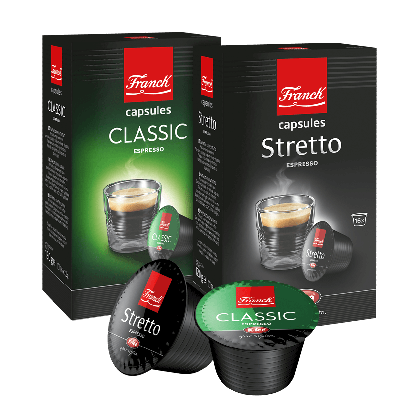 Coffee
Coffee machines
Check out our offer because our coffee machines allow you to prepare the perfect coffee every time.
Saznaj više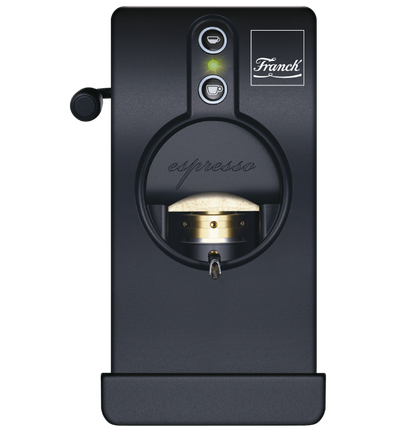 Coffee
Specialty coffee
Our experts' authorial selection is available in limited quantities which we roast especially for you.
Saznaj više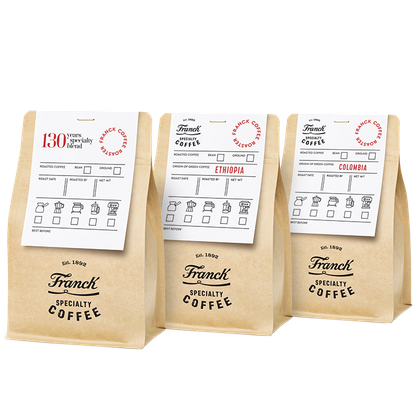 Coffee
Soluble coffee
Choose your instant caffeine boost from our offer.
Saznaj više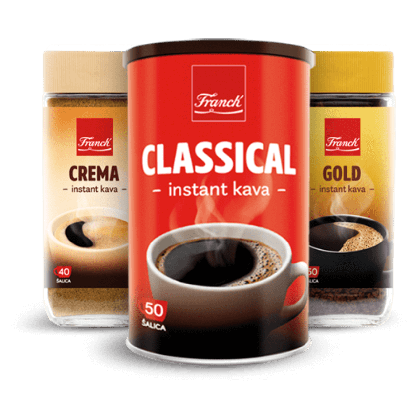 Coffee
Cappuccino
Enjoy it slowly. And watch out for the cappuccino moustache!
Saznaj više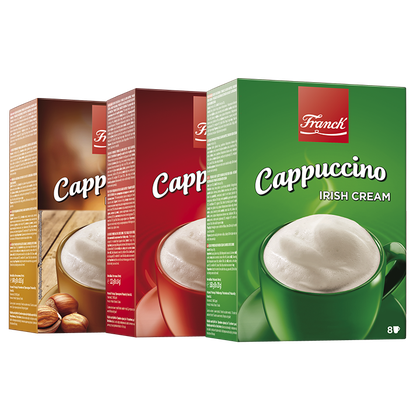 Coffee
Ready To Go
On the go, on the road or in the park, Franck Ready to Go refreshing cold creamy coffees are ready just when you need them.
Saznaj više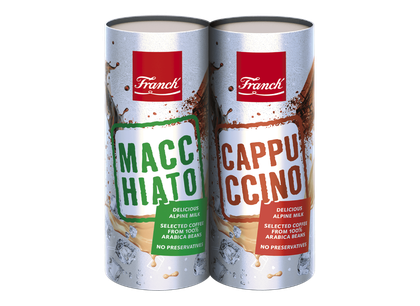 Coffee
Instant mix
Always in your pocket and ready to share, even on mountain tops. Instant mixtures offer the perfect combination within seconds.
Saznaj više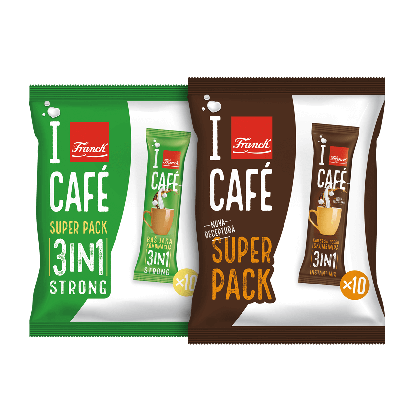 Proizvod je uspješno dodan u Favorite.
Proizvod je uspješno uklonjen iz Favorita.
Promo kod uspješno primjenjen.