HRV
Moja košarica
Još nema proizvoda u košarici.
Franck Nespresso® capsules
Perfect espresso measure
Nespresso® compatible capsules. When it comes to coffee, the answer is in taste. Four rich flavors of Franck coffee in capsules for all lovers of premium espresso.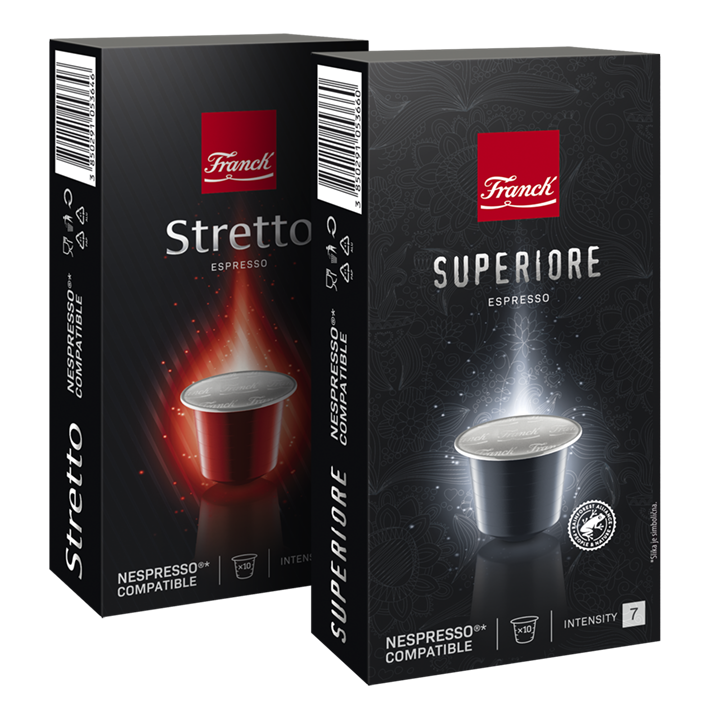 Proizvod je uspješno dodan u Favorite.
Proizvod je uspješno uklonjen iz Favorita.
Promo kod uspješno primjenjen.